THE SECOND GENERATION OF YOUTH ACTIVISTS
"The Second Generation of Youth Activists" is the project aimed at professionalization of services for youth (youth clubs and centres) through implementation of accredited trainings for youth activists. The main objective of the project is to contribute to the process of professionalization of services for young people that will enable them to realize their full potential and develop into conscious, responsible and active members of their community.
Forum MNE, in cooperation with the Center for Vocational Education, prepared the Educational programme for acquiring professional qualifications for the youth activists which was adopted at the XIII session of the National Council for Education of the second convocation on March 13, 2017.
Implementation Period: December 2018 – December 2019
Donor: Ministry of Sports and Youth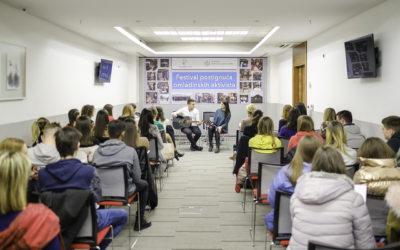 Since March 13, 2017, Montenegro has got a new occupation that is of great importance for people working with young people and engaged in youth work. Namely, it is a licensed program for occupation of youth activist. The need for this profession was recognized by the...