YOUTH DIALOGUE DAY "YOUTH-TAILORED SOCIETY"
Youth Dialogue Day "Youth-Tailored Society" is implemented by the Forum MNE within the framework of a joint regional program "Dialogue for the Future: Fostering Dialogue and Social Cohesion in, and between, Bosnia and Herzegovina, Montenegro, and Republic of Serbia", implemented by UNDP, UNICEF and UNESCO and financed by the UN Peacebuilding Fund (UN PBF).
The aim of the event is to provide a safe environment for young people to discuss, through interactive work, the challenges and propose concrete measures to promote social cohesion in their community and society as a whole. More than 150 young people from all three Montenegrin regions will get this opportunity.
Realisation period: 15. 09 – 15.11. 2019.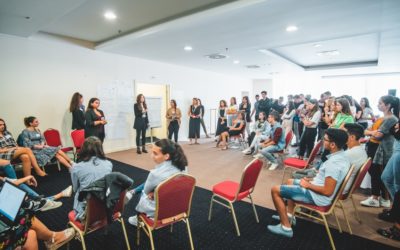 Over 200 young people have contributed through the Youth Dialogue on social cohesion. At 3 events in the southern, central and northern regions, held on September 26, 27, and 30, challenges were discussed in their communities, and recommendations were made to overcome...